Hey everyone!
Today I would like to introduce you to another project from
The Golden Christmas Mega Card Making Kit
from Sherri Baldy My Besties.
There are many other kits available and new ones are always being added.
This one is Limited Edition so grab one before they are all gone.
What all is included in the kit
8 6x6 Sherri Baldy Designer Papers
Card Topper
Trims
Glitter Fairy Dust
Glass Beads
Rhinestones
My Besties Clear Stamp
Flowers
Ribbons AND MUCH MORE!
You can purchase this kit
HERE
What I used from the kit for this project is shimmer netting, floral lacy trim,
polka dot ribbon, the snowflake and a flower.II also used two different papers
included in the paper pack.
I stamped my image and used copic markers to color her with
a brown watercolor pencil to shade the darkest areas.
For some of the individual products: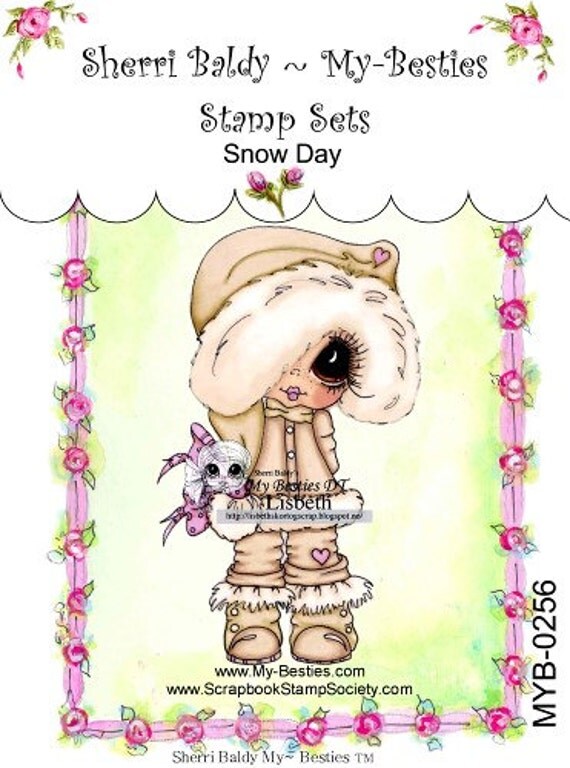 Get the kit before they are gone.
Also there is a giveaway.
Hi Lovelies,
WHO WOULD LIKE TO WIN THIS???
We have a GREAT Besties Customer REWARDS GIVEAWAY STARTING TODAY ... NOW and going until MONDAY Night at (9:00 PM)!!!!!!!!!!!!!!!!!!:heart emoticon heart emoticon heart emoticon
For every Order made from ANY of our SHOPS You will be entered to WIN this Prizes Below!!!.... A PRISMACOLOR PREMIER 48 Count Colored Pencils Set !!! $86.00 Value ... SHARE THIS POST FOR AN EXTRA CHANCE TO WIN!!! ... XOXO heart emoticon
Have FUN Shopping Friends!!! heart emoticon
Our Shops: