Hey everyone! Today I have for you a little boy that just called out for
the woodland theme. It is transitioning into colder weather here and
this is how I see him.
I am using a Sherri Baldy My Besties boy digi.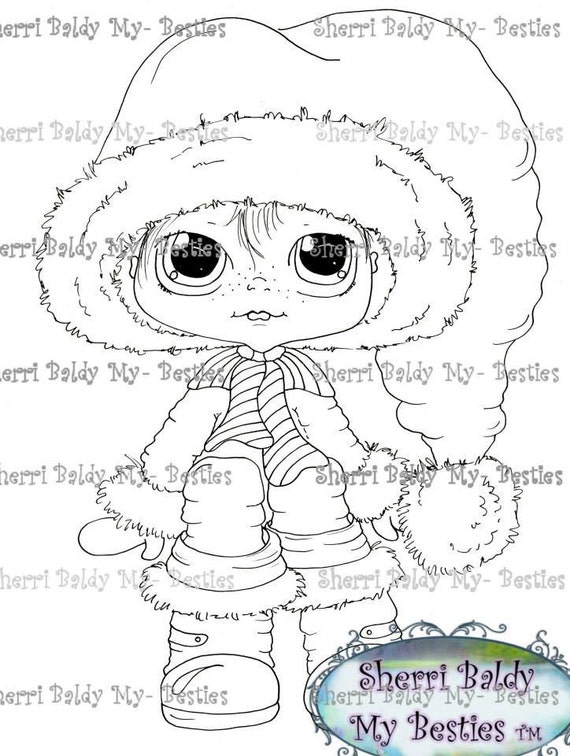 How did I put it all together.
I started with 6 x 6 card base and cut my first mat at 5.75" and topped with
a slightly smaller christmas patterned paper. The next mat size is 4.5" topped
with another christmas patterned paper cut slightly smaller.
I added a few spruce trees onto the first layer and turned them in various
directions until I came up with a placement that I liked. I embossed all the spruce
trees with a swiss dots embossing folder and used
Frantage embossing enamel in Shabby White.
I embossed white cardstock with Tim Holtz border embossing folder of icicles and
cut out and placed at the top of the first layer.
I took my second layer and placed it in a position I liked to still show
some of the spruces.
I placed my boy down with foam dots.
I placed another spruce tree with foam dots over the second layer and one of the
spruce trees.
I then took my acorn and leaf clusters and added them. They are from Spellbinders.
The
little deer
is a SVG from Sherri Baldy My Besties. These SVGs are easily
done and work with all die cuts.
I just used the one deer.
Check out the SVGs available
HERE
I stamped my sentiment and used a oval Spellbinders die to cut out.
His little jacket I colored to resemble my sons Carhart coat and his
pants as bluejeans. Just what I would picture a boy wearing.
I took a prismacolor grey pencil in 50% and 30% to make his
trim look like fur.
Thank you for visiting!!
I have enter into challenges
xoxo